The Office of Manish Shah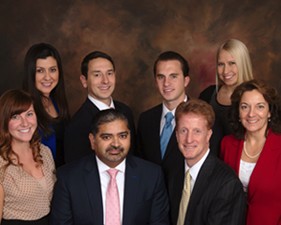 We are a goals-based, planning-driven Financial Services Team. Our purpose is to educate, inspire and challenge high integrity individuals and families to make smart and strategic decisions that will reward them, their families and their businesses for generations.
We bring together in one place the essential components needed to assist you in aligning your financial resources with your greater goals.
Our Guiding Principles:
First seek and understand our clients goals, objectives and vision,
Help solve complex financial issues with discipline and focus,
Demonstrate intelligence and consistency in the way we approach the business of financial planning,
Treat all relationships with trust, integrity and commitment, and
Continuously advocate for our clients.
My Mission
"To move clients from Success to Significance."
-Manish Shah, CLTC
---
Focus on Physicians and Dentists
Manish Shah works extensively with Physicians and Dentists on their financial wellness including Disability Insurance with a Medical Occupation Definition.
Manish Shah is a member of Physicians Nationwide

---
Guidance for Business Owners
If you own or operate a business, Manish Shah recommends the following articles:
Click here to read additional articles.
With a focused expertise on the business owner, Manish Shah can provide guidance for any stage of your business:
---
You know what you want in life. What you may not know is what challenges may arise along the way. When it comes to financial security, you need to be prepared and protected for what life brings.
Throughout your lifetime, I will help you understand what you need to prepare for and protect. You can feel confident that your financial future will be more secure.
-Manish Shah